2017 One Summer, One Author
 Matt Phelan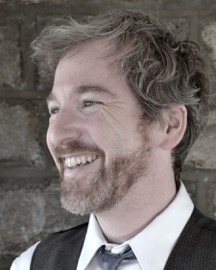 Join award-winning author/illustrator Matt Phelan this summer at various Montgomery County Libraries to learn about writing and illustrating books, participate in a comics workshop, and experience the process of creating a graphic novel.   Stay tuned for specific locations, dates, and times.  Discover more about the talented Matt Phelan at www.mattphelan.com
---
Over Drive
Perfect for kids and teens who are always on the go, Over Drive offers 24/7 access to more than 700 age-appropriate downloadable digital audio books and eBooks. These can be downloaded to any PC, PDA, eBook reader at home, in school or from anywhere in the world.
---
TumbleBookLibrary
This online collection of animated, talking picture books in English and Spanish helps children experience the joy of reading in a format that they'll love.
preparado para nino de lectura joven, estos cuentos animados animan la passion de leer. Rompecabezas y huegos tambien acompanan muchos cuentos.

BookFlix is an engaging resource for children in grades PreK-3 that helps early readers develop and practice essential reading skills.  Storybooks are matched with a related nonfiction eBook, have a Read Aloud option, and include relevant educational games and activities.  Spanish language versions of many paired books are available. Find BookFlix in the Power Library collection of databases.
---
Pennsylvania's One Book, Every Young Child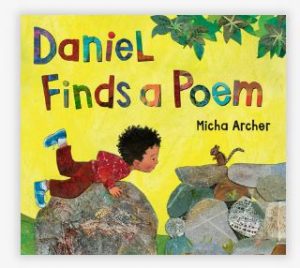 Pennsylvania's One Book, Every Young Child 2017 selection is Daniel Finds a Poem written and illustrated by Micha Archer.
Published in 2016 by Nancy Paulsen Books, this story celebrates the poetry found in the world around us. Stunning collage art and the use of poetic language such as rhyme, onomatopoeia, and alliteration will enthrall readers and listeners young and old!
This is the 12th year for this valuable program that highlights the importance of early literacy development in preschoolers. In its inaugural year, the One Book, Every Young Child program won the coveted national John Cotton Dana Library Public Relations Award.
The collaborating agencies all support early childhood literacy efforts and emphasize the importance of reading early and often to children, as well as engaging them in conversation and other activities around books. They have worked together to develop this multifaceted program which is accessible to all areas and populations of the state.
Geared toward ages 5-8, throughout the year, there will be local events including author visits; library and museum programming for families; and activities for parents, child care providers and educators. There also will be traveling trunks developed by museum educators to help expand upon the concepts in Daniel Finds a Poem. Each trunk is filled with fun book-related activities, games and manipulatives for young children that align with the Pennsylvania Early Learning Standards.
One Book, Every Young Child is made possible through a collaboration of the Pennsylvania Department of Education, Pennsylvania Department of Human Services, Children's Museum of Pittsburgh, Please Touch Museum, and State Museum of Pennsylvania, Pennsylvania Library Association, Pennsylvania Center for the Book, Pennsylvania Association for the Education of Young Children, The Pennsylvania Child Care Association and PennSERVE. This program is supported in part by the Institute of Museum and Library Services under the provisions of the Library Services and Technology Act as administered by Pennsylvania's Office of Commonwealth Libraries.